At Brand Vista, we often analyse the customer experience using three categories: Pain Points, Brand Basics, and Brand Amplifiers.
Pain points: The real issues in your experience today, recognised by colleagues and customers – where people are left feeling irritated or frustrated.
Brand Basics: The elements of the customer and colleague experience that you just have to deliver, done in a uniquely on-brand way.
Brand Amplifiers: The memorable moments in the experience where your brand really comes to life. People are wowed, experiences are shared – and your business succeeds.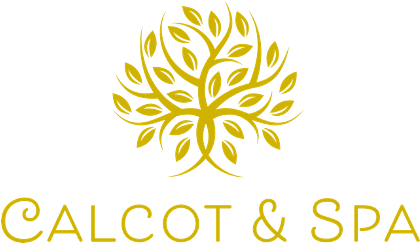 My husband and I recently visited a luxury spa resort in the Cotswolds for a 2 night stay for our honeymoon (or mini-moon!). Overall our experience was excellent and very well aligned to the brand, providing some great examples of aligned basics and amplifiers. However, as with most experiences there were also a couple of pain points that could be addressed.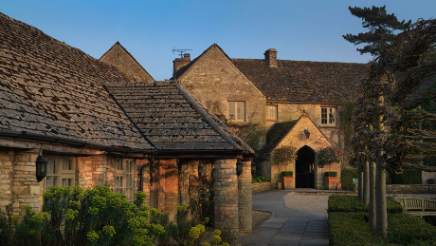 Calcot Hotel & Spa Brand
 The brand describes itself as a 'Cotswold Playground' which provides a 'luxury escape'. Their price point indicates a premium stay.
We identified two key brand basics that really brought to life the brand
1. The Décor
Throughout the hotel, the luxury country cottage core theming was completely immersive. From the bedspreads to the dinnerware, from flowers in reception to the books by the fire place, it was unbroken. Below are a few of my favourite examples of the aligned décor.

2. Pre-Arrival Communications
Premium experiences should be 100% hassle free, giving you the feeling of being looked after and prioritised – Calcot's pre-arrival process performed really well in this aspect and helped everything run smoothly when we arrived. I've listed a couple of examples below:
• We booked a package which included a choice of spa treatments. A month before our arrival, the spa noted that we hadn't booked in our treatments yet and that they were getting booked up. They phoned us and informed us that it would be good to get them booked in sooner rather than later, rather than miss out when we arrived. Had they not done this and had we waited until we'd arrived, we'd have not been able to have our treatments! Being pre-emptive gave us the impression of a caring brand that genuinely wanted us to have the best time possible
• When we checked in to our room, they'd left an itinerary of our activities, spa and dinner reservations on the desk. This was a really thoughtful touch and a great reminder throughout our stay of what we had booked!
Three key amplifiers really elevated the experience and were aligned to the brand

1. Child-friendly services
The Hotel & Spa managed the difficult balance of catering for children whilst still retaining a luxury adult feel to the experience. Between 3pm and 5pm in the casual pub dining space, they offered 'early dinner' for children, which I felt was a really nice touch. This worked well as it made families feel catered for, allowing children to eat at a more suitable time for them. It also meant that dinner time in the formal restaurant maintained a quieter adult tone to it.
2. Help yourself to wellies
In keeping with their position of 'Cotswolds Playground' and encouraging guests to make use of their extensive grounds and nature trails, guests could help themselves to wellies and umbrellas in the porch of the hotel.
3. Outside Gym

As well as an extensive indoor gym, the spa facilities also included an outside gym in the grounds. This was a lovely added bonus and aligned with their ethos of getting outdoors in the Cotswold fresh air.
Unfortunately, the experience was not without pain points and these can really detract from the overall experience
1. Breakfast service
Breakfast was served in the conservatory guests were free to dine at any time between 7am and 10am. On our second morning, we arrived at 9am, we were seated quickly and it didn't seem too busy. Unfortunately, we waited 45 minutes for our breakfast to arrive, and could see the staff were struggling with other orders. One guest received the wrong breakfast, whilst another guest had to send their breakfast back as it was cold. This really jarred with the rest of our experience, and dinner the night before. Whilst many are aware that hospitality is going through a difficult time with staffing, more needs to be done to prevent this impacting the guest experience, particularly at this premium price point. Whilst we enjoyed the flexibility of being able to arrive at breakfast when we wished, it may have been more efficient for them to book breakfast times in, so they were aware of numbers in advance.
Lack of signage
From my experience of spa retreats across the globe, signage always seems to be an area many fall down. On the first day, I found myself (yet again), wondering around carparks and hotel lobbies in a robe and slippers trying to find the spa entrance. The lack of directions or clear signage may feel more premium and homely, but it can be a real pain point. Signposting doesn't need to be brash, but it needs to be clear and prominent to help guests find their way.
Whilst we had a wonderful mini-moon at Calcot Spa & Hotel, and the experience overall felt well aligned to their vision of a Cotswold Playground, using Brand Vista's process of identifying pain points, brand basics and brand amplifiers shows the importance of ensuring your experience is aligned to your brand. Whilst the aligned basics and amplifiers elevated the experience, the pain points took away from it, and could easily be fixed!